A step-by-step guide for using Faraday's free Customer IDentifier to uncover your brand's unique personas
Faraday's Customer IDentifier enables you to both browse a preview of the personas console, as well as upload customer data to reveal your own personas–offering unparalleled insights into who your customers really are–completely free.
To start out, fill in the registration form with your name, job title, email address, company name, and company size. Then, click Get started. Looking to log back in? Click I'm returning to view my personas to enter your email & receive a passwordless login email.
Next, you'll receive an email with a link to log into the tool–so head to your inbox and click the link to log in.
Double check your "promotions" and spam filters to ensure the email isn't being flagged for either.
Once you log in, you'll be presented with the persona tool's main view: a group of preview personas whose attributes you can browse.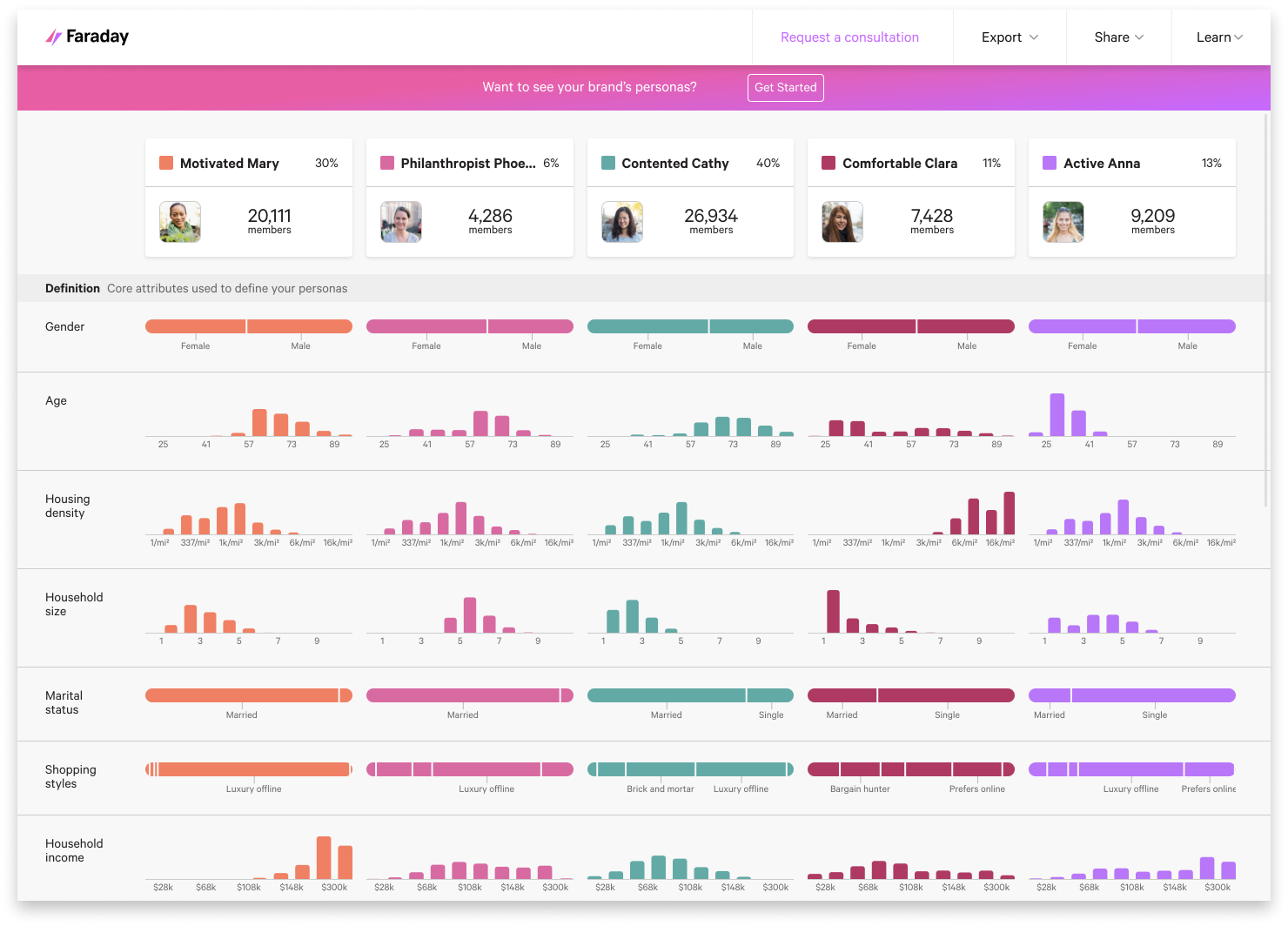 Take a look at each attribute, and mouse over any of them to see the percent makeup of consumers within that attribute.
Once you're ready, click Get started at the top to kick off uploading your own customer data so that you can see your brand's unique personas.
The first step is downloading our data template, followed by instructions to format your data (see above article for formatting help), and lastly, a step for uploading your data that you've formatted for the template.

Once you click Finish, the dashboard will be replaced with a loading screen letting you know that your personas are being generated by our machine learning algorithms. You'll receive an email once your personas are ready–generally between 30 and 90 minutes of upload depending on the number of rows of data you provided.